How To Manage Your Respiratory Disease Without Doctors And Modern Medicine By Trying This Holistic Approach From Our Qualified Naturopath
Dear Health Enthusiast,
Currently more than 25 million people in the United States have asthma.
Approximately 14.8 million adults have been diagnosed with COPD, and approximately 12 million people have not yet been diagnosed.
The burden of respiratory diseases affects individuals and their families, schools, workplaces, neighbourhoods, cities, and states.
Because of the cost to the health care system, the burden of respiratory diseases also falls on society.
It is paid for with tax dollars, higher health insurance rates, and lost productivity. Annual health care expenditures for asthma alone are estimated at $20.7 billion.
Did You Know That There Is One Common Cause Of Respiratory Illnesses?
Respiratory illness is a common problem in the United States.
Many times, people are genetically more likely to get respiratory conditions, but your work place or environmental exposures could also play a big role.
One thing is for sure, smoking is the most common cause of respiratory disease.
There are two illnesses that are deadly & they are both associated with smoking.
It is a difficult habit to break but it affects your health significantly.
With this is mind, we have teamed up with a qualified naturopath to create "Respiratory Solutions"
Here Is What You Will Find Inside
No medical background required to read confusing terminology.
Anyone can learn how to manage their illness safely in their own home with our easy program.
It doesn't matter what age you are or which country you live in.
Learn how to treat your problem without the over use of medicines because taking a holistic approach will save you money.
With our standard step-by-step instructions plus our qualified naturopath we will help you learn about respiratory diseases quicker and with minimal stress doing so.
Here are the exact topics included inside the "Respiratory Solutions" course…
I'll Also Throw In This Additional Bonuses
As part of your order I'll also provide you with a 7 day free trial to our 'Living Healthy Digest'
It's got everything you need to improve or prevent health risks such as alzheimer disease, lowering your blood pressure, boosting your memory, reducing your risks of diabetes, preventing heart disease, killing arthritis, improving your immune system, preventing prostate cancer and much more.
We'll also include some of the latest research findings as well as the latest products to hit the market so you'll always be on the cutting edge.
Normally this costs $129 for a year but as part of your order I'll give you a FREE 7 day trial to the subscription (which you can cancel at any time)
Then … if you enjoy the section (which I'm sure you will), simply do nothing and our systems will automatically charge you a discounted rate of just $9.95/mth which you can cancel at anytime and there is no risk or obligation on your part.
Get Instant Access & Learn On Any Device
60 Day Money Back Guarantee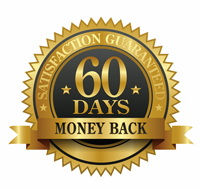 All my customers know that I go the extra mile to make them happy. And you will get the same personal service.
So if you aren't happy with anything at all within 60 days … just contact me at [email protected] and you'll receive a full refund on course promptly!
Click the "Add To Cart" button below, fill out your information on the next page, and then once the order is successful, you will be directed to the download page.
It's that simple!
In just a few short minutes you'll be getting the inside techniques from our very own qualified naturopath who will give you the health benefits you need to manage your illness.
Instant Access For Just $39.95
In this era when new diseases are popping up everywhere, we really need to be mindful that our health is extremely important.
We need to promote respiratory health through better prevention, detection, treatment, and education efforts.
It can life threatening & no one wants to hear the news that they have an illness that could end their life.
With that said grab yourself a copy and learn how to live a healthier lifestyle to minimise the risk of losing your life to a respiratory disease!
Warm Regards


Isabelle Taye
NaturopathAdvisor.com
P.S. You have nothing to loose as we offer a full money back guarantee if you are not 100% happy with your purchase.
P.P.S The course is compatible with both PC's & Mac's and accessible anywhere in the world.