How To Use Herbs To Keep Your Hormones In Balance So You Can Live Life At Optimum Levels Without Relying On Medication
Dear Health Enthusiast,
Hormones are chemical messengers that send instructions to the various organ systems in order to regulate vital bodily functions.
A high stress lifestyle combined with poor eating habits can wreak havoc on delicately balanced hormonal function.
Even healthy people with a good diet can end up with hormones unbalanced.
Symptoms of hormonal imbalance may include allergies,weight gain, changes in the skin, fatigue, water retention, hair loss and sometimes anxiety and depression.
How Do We Prevent These Symptoms?
Herbal remedies have always been popular choices for self-care and a Google search on the effectiveness of herbs on hormones yielded more than 29 000 results.
There are many herbs for balancing the hormonal system.
It is important that people gain a greater understanding of how supplements and herbs work to avoid undesirable outcomes.
With such health benefits we have teamed up with a qualified naturopath to create "Herbs For Healthier Hormonal Balance"
Here Is What You Will Find Inside
No medical background required to read confusing terminology.
We introduce you to the world of herbs and how you can use them to relieve symptoms of hormonal imbalance.
It does not matter what age you are or which country you live in.
With our standard step-by-step instructions plus our qualified naturopath we will help you learn about what herbs will be beneficial for you.
Here are the exact topics included inside the "Herbs For Healthier Hormonal Balance"course…
I'll Also Throw In This Additional Bonus
As part of your order, we'll also include a 7 day free trial to our Ultimate Natural Healing Center.
It's an online private members area that contains even further ways to dramatically improve your health.
You can enjoy it on your desktop, tablet, or mobile so it's easy when you're traveling.
And best of all, it's created by Isabelle, our qualified naturopath advisor so you are getting the proper health information she practices in her clinic every day.
After your free trial ends, it's just $27/mth which you can cancel anytime yourself.
Get Instant Access & Use On Any Device
60 Day Money Back Guarantee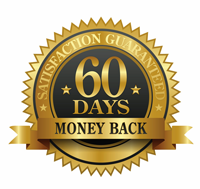 All my customers know that I go the extra mile to make them happy and you will get the same personal service.
If you aren't happy with anything at all within 60 days, just contact me at info@naturopathadvisor.com and you'll receive a prompt full refund!
Click the "Add To Cart" button below, fill out your information on the next page, and then once the order is successful, you will be directed to the download page.
It's that simple!
In just a few short minutes you'll be getting the inside techniques from our very own qualified naturopath who will give you all the need to know information about herbs to use and how it can help you keep your hormones balanced.
Our hormonal systems are complex and can be hard to understand.
Though it may feel daunting—understanding the fluctuations within our own bodies allow us to better care for ourselves, body, soul and spirit.
We give you simple to follow information without technical medical jargon so you can use a holistic approach to keep your hormones balanced.
With that said grab yourself a copy of the course and start feeling the benefits today!
Warm Regards


Isabelle Taye
Naturopath Advisor
P.S. You have nothing to loose as we offer a full money back guarantee if you are not 100% happy with your purchase.
P.P.S The course is compatible with both PC's & Mac's and accessible anywhere in the world.