How To Dramatically Lower Your Anxiety Without The Use Of Medication Using This 100% Natural Holistic Approach
Dear Health Enthusiast,
One of the most powerful aspects of anxiety is its ability to convince you that you are alone in your suffering—that the fearful, shaky feeling is unique to you.
But the truth is that everyone is affected by anxiety at some point, whether in response to a real threat or a perceived one.
In fact, we are hard-wired to want to flee when things get scary.
It is what keeps us alive and safe.
But when anxiety begins to arise regularly in the absence of an actual threat, it can have a negative effect on your physical health, your mood, emotional wellbeingand even your relationships with others
Many anxiety disorders are linked, making it possible for an individual to suffer from more than one at various times.
The main 6 conditions are serious and should be treated by medical professionals.
Counselling, psychology and medication are options that may help alleviate symptoms and address root causes.
Unfortunately, many people who suffer from anxiety also have poor quality diets that are high in fats, salt and sugar which apart from being nutritionally deficient also contribute to other health conditions such as hypertension, high cholesterol and diabetes.
That is why we have teamed up with a qualified naturopath to create "Holistic Help For Anxiety".
The biggest benefit to ensuring a healthy diet is that it will have multiple positive side effects and minimal negative side effects.
Here Is What You Will Find Inside
No medical background required to read confusing terminology.
Our expert will tell you how you can use a holistic approach to lessen the affects of anxiety in your life.
It does not matter what age you are or which country you live in.
With our standard step-by-step instructions plus our qualified naturopath we will help you learn about how diet, exercise, supplements and mindfulness can reduce anxiety.
Here are the exact topics included inside the "Holistic Help For Anxiety"course…
I'll Also Throw In This Additional Bonus
As part of your order, we'll also include a 7 day free trial to our Ultimate Natural Healing Center.
It's an online private members area that contains even further ways to dramatically improve your health.
You can enjoy it on your desktop, tablet, or mobile so it's easy when you're traveling.
And best of all, it's created by Isabelle, our qualified naturopath advisor so you are getting the proper health information she practices in her clinic every day.
After your free trial ends, it's just $27/mth which you can cancel anytime yourself.
Get Instant Access & Use On Any Device
60 Day Money Back Guarantee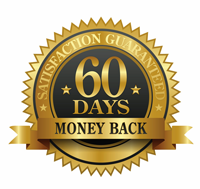 All my customers know that I go the extra mile to make them happy and you will get the same personal service.
If you aren't happy with anything at all within 60 days, just contact me at info@naturopathadvisor.com and you'll receive a prompt full refund!
Click the "Add To Cart" button below, fill out your information on the next page, and then once the order is successful, you will be directed to the download page.
It's that simple!
In just a few short minutes you'll be getting the inside techniques from our very own qualified naturopath who will give you all the need to know information aboutreducing anxiety through a holistic approach.
Perhaps most importantly—be willing to open up about your anxiety.
Some benefit from talking with a therapist, while others may find comfort in confiding in a close friend or sharing their feelings with an internet community.
Trusted relationships have a measurable impact on wellbeing and can act as a buffer against the pain and fear of anxious feelings—especially when you realize that you're not alone in your suffering.
With that said grab yourself a copy of the course and start feeling the benefits today!
Warm Regards


Isabelle Taye
Naturopath Advisor
P.S. You have nothing to loose as we offer a full money back guarantee if you are not 100% happy with your purchase.
P.P.S The course is compatible with both PC's & Mac's and accessible anywhere in the world.