How To Reduce Your Suffering Of Chronic Pain Using These Holistic Methods Taught By Our Qualified Naturopath
Dear Health Enthusiast,
If your pain has lasted beyond the time expected for healing following surgery, trauma or other condition—usually three months—then it may be considered a chronic illness.
Conditions such as migraine, osteoporosis, arthritis and other musculoskeletal ailments are well recognised chronic diseases.
However, there are other chronic pain conditions that may not be as common or well known.
They include conditions related to nerve pain, pelvic pain, abdominal pain, facial pain and persistent post-surgical pain.
1 In 5 People Over 45 Suffer With Chronic Pain
Given the complex and individual nature of chronic pain, it is useful to consider how the pain originated.
For many, chronic pain may be the result of "wear and tear" such as in the case of osteoarthritis.
Apart from osteoarthritis, back pain is the second most common chronic condition.
Natural therapies may play a key role in managing pain and addressing concomitant issues that present with chronic pain.
With such health benefits we have teamed up with a qualified naturopath to create "Chronic Pain Solutions".
Here Is What You Will Find Inside
No medical background required to read confusing terminology.
We introduce you how you can use a holistic approach to ease chronic pain.
It does not matter what age you are or which country you live in.
With our standard step-by-step instructions plus our qualified naturopath we will help you learn about what options are available for you to use in the comfort of your own home.
Here are the exact topics included inside the "Chronic Pain Solutions"course…
I'll Also Throw In This Additional Bonus
As part of your order, we'll also include a 7 day free trial to our Ultimate Natural Healing Center.
It's an online private members area that contains even further ways to dramatically improve your health.
You can enjoy it on your desktop, tablet, or mobile so it's easy when you're traveling.
And best of all, it's created by Isabelle, our qualified naturopath advisor so you are getting the proper health information she practices in her clinic every day.
After your free trial ends, it's just $27/mth which you can cancel anytime yourself.
Get Instant Access & Use On Any Device
60 Day Money Back Guarantee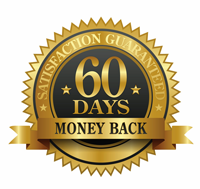 All my customers know that I go the extra mile to make them happy and you will get the same personal service.
If you aren't happy with anything at all within 60 days, just contact me at info@naturopathadvisor.com and you'll receive a prompt full refund!
Click the "Add To Cart" button below, fill out your information on the next page, and then once the order is successful, you will be directed to the download page.
It's that simple!
In just a few short minutes you'll be getting the inside techniques from our very own qualified naturopath who will give you all the need to know information about holistic options in dealing with chronic pain and reducing it.
Chronic pain is invisible and poorly understood, many who experience it are not taken seriously and may also face discrimination adding to financial and emotional burdens.
Most people who live with chronic pain require frequent healthcare support with patients typically visiting a health care practitioner weekly.
We eliminate both of these issues by giving you the information you need to help ease chronic pain from the comfort of your own home.
The information is accessible 24/7 no matter where you live in the world.
With that said grab yourself a copy of the course and start feeling the benefits today!
Warm Regards


Isabelle Taye
Naturopath Advisor
P.S. You have nothing to loose as we offer a full money back guarantee if you are not 100% happy with your purchase.
P.P.S The course is compatible with both PC's & Mac's and accessible anywhere in the world.