The Secret To A Long & Healthy Life By Discovering The Hidden Link Between Nutrition And Health
Dear Health Enthusiast,
Food is a basic and foundational part of our lives. Food plays a vital role in human existence just as the air we breathe and the water we drink.
The food we eat is utilized in the body and assimilated substances are used for the growth and maintenance of the tissue.
People who eat the right foods rich in nutrients enjoy their lives more, live longer, and are at a reduced risk of disease.
Good nutrition is critical in preventing not only deficiency diseases but also chronic diseases.
Nutrition is vital to our bodies as water is to plants. An unhealthy diet increases the risk of many diet-related diseases.
11 Million Deaths Are Attributed To Poor Diet
Humans have a complicated relationship with food.
We have moved from eating seasonally and hunting/gathering to having an abundance of food all year round.
Yet despite this abundance of food, global rates of malnutrition have never been higher.
A systematic analysis for the Global Burden of Disease was conducted in 2017 and is studied the health effects of dietary risks in 195 countries between 1990 and 2017.
With statistics like thesewe have teamed up with a qualified naturopath to create "Link Between Nutrition & Health"
We aim to create awareness to this ongoing issue throughout the world.
Here Is What You Will Find Inside
No medical background required to read confusing terminology.
Our expert will tell you give you information on how nutrition is considered as one of the important factors affecting the human health.
It does not matter what age you are or which country you live in.
With our standard step-by-step instructions plus our qualified naturopath we will help you learn about the foods we eat, and the nutrients they provide, are the most important continuing factors influencing our growth, development, functional abilities, and health.
Here are the exact topics included inside the "Link Between Nutrition & Health"course…
I'll Also Throw In This Additional Bonus
As part of your order, we'll also include a 7 day free trial to our Ultimate Natural Healing Center.
It's an online private members area that contains even further ways to dramatically improve your health.
You can enjoy it on your desktop, tablet, or mobile so it's easy when you're traveling.
And best of all, it's created by Isabelle, our qualified naturopath advisor so you are getting the proper health information she practices in her clinic every day.
After your free trial ends, it's just $27/mth which you can cancel anytime yourself.
Get Instant Access & Use On Any Device
60 Day Money Back Guarantee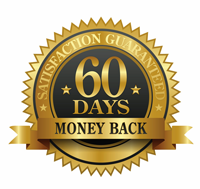 All my customers know that I go the extra mile to make them happy and you will get the same personal service.
If you aren't happy with anything at all within 60 days, just contact me at info@naturopathadvisor.com and you'll receive a prompt full refund!
Click the "Add To Cart" button below, fill out your information on the next page, and then once the order is successful, you will be directed to the download page.
It is that simple!
In just a few short minutes you'll be getting the inside techniques from our very own qualified naturopath who will give you all the need-to-know information about the link between good nutrition and how it affects your body.
This course is not designed to promote any one particular diet but to enable confident, independent research so individuals may decide the best options for their own health.
It is always advised to understand your body and the needs of it. Eat fresh fruit & vegies where possible and avoid fad diets and crash dieting which all lead to longer term damage.
With the help of our qualified naturopath you will finally be able to learn the link between nutrition and health.
With that said grab yourself a copy of the course and start feeling the benefits today!
Warm Regards


Isabelle Taye
Naturopath Advisor
P.S. You have nothing to loose as we offer a full money back guarantee if you are not 100% happy with your purchase.
P.P.S The course is compatible with both PC's & Mac's and accessible anywhere in the world.