Detox Your Liver And Fight Diabetes With This 100% Concentrated Organic Dandelion Tea Blend Specially Created By Our Fully Qualified Naturopath Advisor
Dear Health Enthusiast,
I'm really excited to share with you our latest blend of herbal tea specifically designed to detox your liver and fight diabetes.
Studies have shown that drinking herbal tea can reduce your blood pressure!
So far we have already sent 12 of these in the last few days and we are QUICKLY running out, so grab yours now while supplies last.
Remember there are only 25 packs available at any one time. Once we're sold out, we need to re-order stock and it may take a while before we can send out the next tea blend packs worldwide.
Here's What It Looks Like
Benefits of dandelion tea …
It reduces water weight
If you're feeling bloated, dandelion tea could provide relief because it acts as a diuretic and increases urine output.
It Could Promote Liver Health
Dandelion root has long been held as a "liver tonic" in folk medicine. Preliminary studies suggest this is due, in part, to its ability to increase the flow of bile.
It Can Act As a Natural Coffee Substitute
The roots of young dandelion plants are roasted to a dark brown color. Then, after steeping in hot water and strai

ning, it can be enjoyed as a coffee substitute.
Dandelion Tea May Soothe Digestive Ailments
Dandelion root tea can have many positive effects on your digestive system. It has historically been used to improve appetite, soothe minor digestive ailments, and possibly relieve constipation.
Serving Suggestions: Add 1-2 tablespoons and brew in 100ºC water for 5-10 minutes.
Simply place your order and we'll package and send a standard 50g pack of your 100% organic natural dandelion concentrated tea to your door for just $29.95 (including postage worldwide)
All you do is boil your kettle and add a teaspoon of this to your daily intake.
Your blood pressure will start to gradually reduce, your liver will start to detox and the ingredients will help fight diabetes at the same time due to the especially concentrated mix of carefully selected herbs.
We have specifically made this affordable so that everyone can benefit from the healthy properties of drinking herbal teas.
2000 years ago the Ancient Romans & Egyptians knew the powers of teas and now you get to try it for yourself.
I'll Also Throw In These Additional Bonus
Environmentally Friendly Reusable Tea Strainer
As part of your order, I'll also provide you with a free silicone tea strainer.
Nobody likes loose bits floating around in their tea!
Simply load the tea leaves inside, close the lid and drop it into your cup.
When you fill it with hot water, the tea leaves will stay in the strainer.
And the herbs will become infused with the hot water … ready for you to enjoy.
Free Copy Of Our Living Healthy Digest
I'll also provide you with a 7 day free trial to our 'Living Healthy Digest'.
It's got everything you need to improve or prevent health risks such as Alzheimer's disease, hypertension, diabetes, heart disease, arthritis, failing memory, and more.
We'll also include some of the latest research findings as well as the latest products to hit the market so you'll always be on the cutting edge.
Normally this costs $129 for a year but as part of your order I'll give you a FREE 7 day trial to the subscription (which you can cancel at any time).
Then, if you enjoy the section (which I'm sure you will), simply do nothing and our systems will automatically charge you a discounted rate of just $9.95/mth which you can cancel at any time and there is no risk or obligation on your part.
Get Your Organic Dandelion Tea Pack Sent To Your Door Within The Next 24 Hours
60 Day Money Back Guarantee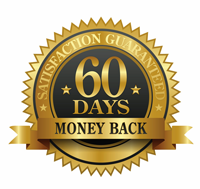 All my customers know that I go the extra mile to make them happy and you will get the same personal service.
If you aren't happy with anything at all within 60 days, just contact me at info@naturopathadvisor.com and you'll receive a prompt full refund!
Simply click the button below and you'll be taken to our order page.
Tell us where to send your tea pack and we will package and send it to your door within 24 hours of receiving your order.
Don't waste time as we only keep 25 units on and at any given time to keep the tea fresh and new. After that, we will have to re-order new stock and it may take a while until it arrives.
For just $29.95 you'll receive a standard 50g pack of 100% concentrated herbal tea that will reduce your blood pressure, detox your liver, and help fight diabetes.
This should last you between 3-4 weeks and the benefits you receive will far outweigh the small cost of a standard tea pack.
Remember it's 100% concentrated herbal tea so it will last you between 3-4 weeks if not longer.
We post worldwide so if doesn't matter where you live – we will send it straight to your door step.
There are no recurring payments or automatic re-sending of tea packages. Once you finish your supply you can re-order if you wish.
Or you can try our other 2 blends if you prefer, the choice is yours. You are not locked into any plans or contracts or tea supplies whatsoever.
With a 60 day money back guarantee, you've got nothing to lose. And for only $29.95 (including postage) our offer won't last much longer.
Warm Regards,

Isabelle Taye
NaturopathAdvisor.com
P.S. You have nothing to lose as we offer a full money back guarantee if you are not 100% happy with your purchase.