How To Keep Your Blood Pressure Low With These Deliciously Simple Recipes Designed By A Qualified Naturopath
Dear Health Enthusiast,
Whether you're newly diagnosed with high blood pressure or it's something you've been managing for a while, you may already realise that your diet needs to change.
You may not realise that your diet doesn't mean having to limit yourself to bland, unpalatable foods.
In fact it is quite the opposite!
In the days of time restraints due to family & work commitments changing your lifestyle might seem hard but your new food routine can be fast, nutritious and tasty.
Do You Know That Watching Your Intake Of This 1 Item Can Reduce Your Blood Pressure?
That one item you need to watch your intake of is…
Sodium!
From adding salt to your food or eating processed & packaged foods, sodium is the number one thing in your food that is raising your blood pressure.
We like to think that watching what you eat when you have high blood pressure is not a restrictive diet but a way of opening up your diet to more flavours!
With this is mind, we have teamed up with a qualified naturopath to create "Recipes To Lower Your Blood Pressure".
Here Is What You Will Find Inside
Anyone can learn how to lower their blood pressure safely in their own home with our easy program.
It doesn't matter what age you are or which country you live in.
Learn how to treat your problem without the over use of medications because taking a holistic approach will save you money and improve your overall health.
With our standard step-by-step instructions guided by our qualified naturopath, we will help you understand what causes high blood pressure quickly and easily. You don't need to have a medical background and there is no confusing terminology.
Here are the topics included inside the "Recipes To Lower Blood Pressure" course:
I'll Also Throw In This Additional Bonus
As part of your order, we'll also include a 7 day free trial to our Ultimate Natural Healing Center.
It's an online private members area that contains even further ways to dramatically improve your health.
You can enjoy it on your desktop, tablet, or mobile so it's easy when you're traveling.
And best of all, it's created by Isabelle, our qualified naturopath advisor so you are getting the proper health information she practices in her clinic every day.
After your free trial ends, it's just $27/mth which you can cancel anytime yourself.
Get Instant Access & Learn On Any Device
60 Day Money Back Guarantee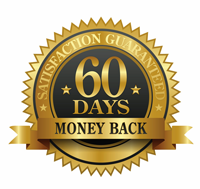 All my customers know that I go the extra mile to make them happy and you will get the same personal service.
If you aren't happy with anything at all within 60 days, just contact me at info@naturopathadvisor.com and you'll receive a prompt full refund!
Click the "Add To Cart" button below, fill out your information on the next page, and then once the order is successful, you will be directed to the download page.
It's that simple!
In just a few short minutes you'll be getting the inside techniques from our very own qualified naturopath.
It will be a long road, but good health is the most important thing for you and your family.
Food does not have to be bland & boring. There are so many recipes that use herbs & spices to add flavour while still giving you health benefits.
You don't have to feel overwhelmed, just start by making small regular changes. It is important to remember if you don't change then your health and life may be at risk.
With that said grab yourself a copy and start feeling the benefits today!
Warm Regards


Isabelle Taye
NaturopathAdvisor.com
P.S. You have nothing to lose as we offer a full money back guarantee if you are not 100% happy with your purchase.
P.P.S The course is compatible with both PCs & Macs and accessible anywhere in the world.