How To Reduce Your Migraines & Headaches Using A Holistic Approach From Our Qualified Naturopath
Dear Health Enthusiast,
Headaches are incredibly common and are often short lived, usually they are the result of dehydration, bad posture, stress, allergies or hormonal imbalances.  In contrast, migraines can be severely debilitating, lasting days and presenting with:
Throbbing & pulsating pain
Light & sound sensitivity
Nausea & vomiting
Blurred vision
Did You Know That 38 Million People In The USA Experience Migraines?
Almost 5 million people in the USA experience at least one migraine attack per month.
More than 11 million people blame migraines for causing moderate to severe disability. This obviously has flow on effects, interrupting work and life plans and impacting social interactions.
Migraines occur most often in:
Women (18% compared to 6% of men)
People between the ages of 35 and 55
With this is mind, we have teamed up with a qualified naturopath to create "Migraine & Headache Solutions".
Here Is What You Will Find Inside
No medical background required to read confusing terminology.
Anyone can learn how to manage their migraines & headaches safely in their own home with our easy program.
It doesn't matter what age you are or which country you live in.
Learn how to treat your problem without the over-use of medications as taking a holistic approach will save you money and improve your overall health.
With our standard step-by-step instructions by our qualified naturopath we will help you on your path to a better life.
Here are the exact topics included inside the "Migraine & Headache Solutions" course:
I'll Also Throw In This Additional Bonus
As part of your order I'll also provide you with a 7 day free trial to our 'Living Healthy Digest'.
It's got everything you need to improve or prevent health risks such as Alzheimer's disease, hypertension, diabetes, heart disease, arthritis, failing memory and more.
We'll also include some of the latest research findings as well as the latest products to hit the market so you'll always be on the cutting edge.
Normally this costs $129 for a year but as part of your order I'll give you a FREE 7 day trial to the subscription (which you can cancel at any time).
Then, if you enjoy the section (which I'm sure you will), simply do nothing and our systems will automatically charge you a discounted rate of just $9.95/mth which you can cancel at anytime and there is no risk or obligation on your part.
Get Instant Access & Learn On Any Device
60 Day Money Back Guarantee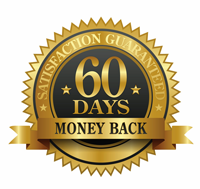 All my customers know that I go the extra mile to make them happy and you will get the same personal service.
If you aren't happy with anything at all within 60 days, just contact me at info@naturopathadvisor.com and you'll receive a prompt full refund!
Click the "Add To Cart" button below, fill out your information on the next page, and then once the order is successful, you will be directed to the download page.
It's that simple!
In just a few short minutes you'll be getting the inside techniques from our very own qualified naturopath.
Instant Access For Just $39.95
Distinguishing between different types of headache can be difficult.
You can experience different types of headaches at different times of your life for varying reasons.
For example, if you have migraine you may also experience other types of headache.
Learn how to identify your triggers and how to manage your headache today!
Warm Regards

Isabelle Taye
NaturopathAdvisor.com
P.S. You have nothing to lose as we offer a full money back guarantee if you are not 100% happy with your purchase.
P.P.S The course is compatible with both PCs & Macs and accessible anywhere in the world.