Learn The Ancient Art Of Self Massage To Reduce Stress, Anxiety, Improve Pain Management And Sleep Quality
Dear Health Enthusiast,
It is thought that our connection with touch begins from birth and we are not alone – many other living creatures are exposed to touch, initially through their mothers, during birth and grooming practices.
It has a huge impact on health including stress resilience and improved immunity as a result of its ability to activate the orbitofrontal cortex in the brain which is linked to feelings of reward and compassion.
As a social tool, touch increases bonding, reinforces relationships, and is used as an indicator of safety and trust.
People imagine a massage needs to be performed at a luxurious day spa but there are benefits of self-massage that not many people know about.
Self-Massage To The Rescue
Like massage in general, self-massage may help ease many ailments like stress, anxiety, headaches, digestive disorders, muscle strain, muscle tension and pain.
If sitting in your desk chair as you work from home has your back in knots and you're experiencing more muscle tension and stress than usual, there is an option you can consider: self-massage.
Self-massage is a great alternative until you are able to see your massage therapist. It is a way to experience some much-needed relief,
With such health benefits we have teamed up with a qualified naturopath to create "Self Massage Therapy"
Here Is What You Will Find Inside
No medical background required to read confusing terminology.
Our expert will tell you how to do self-massage correctly so it is safe and effectively.
It does not matter what age you are or which country you live in.
With our standard step-by-step instructions plus our qualified naturopath we will help you learn about how self-massage can alleviate tension and muscle aches.
Here are the exact topics included inside the "Self-Massage Therapy"course…
I'll Also Throw In This Additional Bonus
As part of your order, we'll also include a 7 day free trial to our Ultimate Natural Healing Center.
It's an online private members area that contains even further ways to dramatically improve your health.
You can enjoy it on your desktop, tablet, or mobile so it's easy when you're traveling.
And best of all, it's created by Isabelle, our qualified naturopath advisor so you are getting the proper health information she practices in her clinic every day.
After your free trial ends, it's just $27/mth which you can cancel anytime yourself.
Get Instant Access & Use On Any Device
60 Day Money Back Guarantee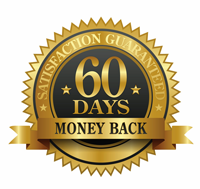 All my customers know that I go the extra mile to make them happy and you will get the same personal service.
If you aren't happy with anything at all within 60 days, just contact me at info@naturopathadvisor.com and you'll receive a prompt full refund!
Click the "Add To Cart" button below, fill out your information on the next page, and then once the order is successful, you will be directed to the download page.
It's that simple!
In just a few short minutes you'll be getting the inside techniques from our very own qualified naturopath who will give you all the need to know information about herbs to perform self-massage and how it can help you keep your aches and pains away.
This course is not designed to diagnose or treat, rather it is for general use and aims to encourage you to explore the use of basic massage techniques on yourself for general health and wellness.
For many, a weekly or monthly massage is a luxury that is simply not affordable but that does not mean that they should be deprived of the benefits of massage.
Starting the day off with a 10 minute massage is an ideal way to relieve stress, increase body awareness, improve wellbeing and decrease pain and inflammation.
With that said grab yourself a copy of the course and start feeling the benefits today!
Warm Regards


Isabelle Taye
Naturopath Advisor
P.S. You have nothing to loose as we offer a full money back guarantee if you are not 100% happy with your purchase.
P.P.S The course is compatible with both PC's & Mac's and accessible anywhere in the world.