Enjoy These 3 Selected Tea Blends To Lower Your Blood Pressure, Which You Can Try For Free
Dear Health Enthusiast,
I'm really excited to be giving away 25 FREE Herbal Tea Packs as our way of showing appreciation to you as our valued subscriber.
Studies have shown that drinking herbal tea can reduce your blood pressure!
So far we have already sent 8 of these in the last few days and we are QUICKLY running out, so grab yours now while supplies last.
Remember there are only 25 available we're giving away and they won't cost you a cent.   All we ask is you pay for the postage ($4.95) which we post worldwide.
Here's What It Looks Like
Tea Blend # 1
Organic Sleepy Tea
Caffeine Free, 100% natural, free from artificial colors, flavors, and additives
Origin: Egypt, Poland, Germany, China
Ingredients: Organic Chamomile, scullcap, lemon balm, passionflower, lavender, rose petal
Tea Blend # 2
Organic Dandelion Leaf
Grade: Premium
Origin: China
Ingredients: 100% Organic dandelion leaf
Tea Blend # 3
Organic Digestive
Designed to assist bloating and digestion.
Origin: Egypt, India, China, Sri Lanka
Ingredients: Peppermint, Lemon Balm, Ginger Root, Fennel Seed, Chamomile, Calendula
Order today and get your herbal tea pack absolutely FREE (just pay $4.95 for shipping worldwide)
After 30 days … it is just $19.95/mth for a new herbal tea pack to be sent directly to you.
If you enjoy the benefits of your herbal tea, simply do nothing and our systems will automatically debit your card.
If you do not enjoy your herbal tea pack for any reason, just let us know by sending us an email (info@naturopathadvisor.com) and we will stop any future debts and delete your account.
We have specifically made this affordable so that everyone can benefit from the healthy properties of drinking herbal teas.
2000 years ago the Ancient Romans & Egyptians knew the powers of teas and now you get to try it for yourself.
There is no obligation on your behalf to stay on because you can cancel anytime you wish.
Remember, you can cancel anytime by emailing us at info@naturopathadvisor.com
I'll Also Throw In These Additional Bonus
As part of your order, I'll also provide you with a free silicon tea strainer.
Nobody likes loose bits floating around in their tea!
Simply load the tea leaves inside, close the lid and drop it into your cup.
When you fill it with hot water, the tea leaves will stay in the strainer.
And the herbs will become infused with the hot water … ready for you to enjoy.
As part of your order I'll also provide you with a 7 day free trial to our 'Living Healthy Digest'.
It's got everything you need to improve or prevent health risks such as Alzheimer's disease, hypertension, diabetes, heart disease, arthritis, failing memory and more.
We'll also include some of the latest research findings as well as the latest products to hit the market so you'll always be on the cutting edge.
Normally this costs $129 for a year but as part of your order I'll give you a FREE 7 day trial to the subscription (which you can cancel at any time).
Then, if you enjoy the section (which I'm sure you will), simply do nothing and our systems will automatically charge you a discounted rate of just $9.95/mth which you can cancel at anytime and there is no risk or obligation on your part.
Get The First 3 Packs For Free And Your Additional Bonus Strainer
60 Day Money Back Guarantee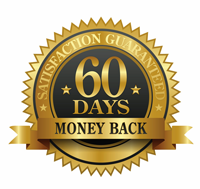 All my customers know that I go the extra mile to make them happy and you will get the same personal service.
If you aren't happy with anything at all within 60 days, just contact me at info@naturopathadvisor.com and you'll receive a prompt full refund!
Simply click the button below and you'll be taken to our order page.
All we ask, is you pay the small postage and handling fee ($4.95) and as soon as we receive your order, we'll immediately package and send it to you!
The first pack of 3 tea blends is free.  Just pay postage of $4.95.
If you like it, do nothing and we'll send you a new pack of 3 fresh herbal tea blends that will last you for a month for just $19.95/mth.
If you don't like it just let us know and we'll cancel your tea packages and stop all charges.
Don't worry, you can cancel anytime you wish.
With a 60 day money back guarantee, you've got nothing to lose.  And for only $4.95 postage our offer won't last much longer.
Warm Regards,

Isabelle Taye
NaturopathAdvisor.com
You have nothing to lose as we offer a full money back guarantee if you are not 100% happy with your purchase.
The course is compatible with both PCs & Macs and accessible anywhere in the world.