How To Use The Right Supplements To Support Your Wellbeing Without Putting Yourself At Risk Using Advice From Our Fully Qualified Naturopath
Dear Health Enthusiast,
Health or dietary supplements refer to a diverse group of products commonly consumed for the purpose of supplementing the diet and enhancing health.
These products typically contain ingredients from natural sources and are not meant to prevent, treat, cure or alleviate the symptoms of medical diseases or conditions.
They are designed to increase the presence of substances normally found in the dietary.
They usually come in dosage forms such as capsules, soft gels and tablets.
70% Of Consumers Surveyed Take Supplements
While there are many high-quality studies that show the benefits of supplementation it is important to note that there are many dangers with supplementation.
The main areas of concern are poor quality of supplement, incorrect timing of dosage and the incorrect use of supplement for a condition.
For those reasons alone are whywe have teamed up with a qualified naturopath to create "Understanding Supplements"
We provide you with the information on how to use supplements safely to avoid the hidden dangers associated with over/incorrect use.
Here Is What You Will Find Inside
No medical background required to read confusing terminology.
We introduce you to the world of supplements and how you can use them for health and wellness benefits.
It does not matter what age you are or which country you live in.
A good collection of the necessary supplementsdoes not have to be overwhelming or expensive.
With our standard step-by-step instructions plus our qualified naturopath we will help you learn about what supplements you need.
Here are the exact topics included inside the "Understanding Supplements"course…
I'll Also Throw In This Additional Bonus
As part of your order, we'll also include a 7 day free trial to our Ultimate Natural Healing Center.
It's an online private members area that contains even further ways to dramatically improve your health.
You can enjoy it on your desktop, tablet, or mobile so it's easy when you're traveling.
And best of all, it's created by Isabelle, our qualified naturopath advisor so you are getting the proper health information she practices in her clinic every day.
After your free trial ends, it's just $27/mth which you can cancel anytime yourself.
Get Instant Access & Use On Any Device
60 Day Money Back Guarantee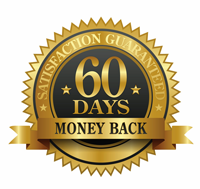 All my customers know that I go the extra mile to make them happy and you will get the same personal service.
If you aren't happy with anything at all within 60 days, just contact me at info@naturopathadvisor.com and you'll receive a prompt full refund!
Click the "Add To Cart" button below, fill out your information on the next page, and then once the order is successful, you will be directed to the download page.
It's that simple!
In just a few short minutes you'll be getting the inside techniques from our very own qualified naturopath who will give you all the need-to-know information about understanding health supplements and how it can help you.
The use of supplements can be highly beneficial to specific groups of people who may be at higher risk of developing deficiencies.
They are always beneficial to those who may have higher requirements.
Supplements should always be done with caution and with professional guidance.
Always take the recommended intake limits otherwise overdosing may actually cause or exacerbate health conditions.
With that said grab yourself a copy of the course and start feeling the benefits today!
Warm Regards


Isabelle Taye
Naturopath Advisor
P.S. You have nothing to loose as we offer a full money back guarantee if you are not 100% happy with your purchase.
P.P.S The course is compatible with both PC's & Mac's and accessible anywhere in the world.